Load Banks
Fortress Resistors manufacture load banks ranging from small portable loads for testing petrol generators to multi-megawatt high voltage loads for large diesel generators and gas turbines at up to 13.8kV.
Regular load testing, along with correct battery maintenance, is the best way of ensuring the reliability of standby power systems.
Such tests are usually carried out against a temporary load bank brought to site for the purpose and removed afterwards, or a fixed dummy load installed with the generator.
Portable Load Banks
Fortress's range of standard portable load banks is designed for testing AC and DC systems, including batteries, uninterruptible power supplies (UPS) and standby generators.
They are available for quick delivery, easily handled by one person, light, robust, simple to use, and reliable.
All units are fan-cooled, which helps to ensure a compact design. The fan supply is taken from the test load itself or from an auxiliary supply of 110 or 230V AC, according to model.
Units are fitted with over temperature protection. To reduce weight enclosures are manufactured from aluminum and fitted with handles and where required, have castors to ease maneuverability.
All units can be operated at voltages lower than their nominal rating; power is reduced accordingly.
High Voltage
Fortress's line of stationary, indoor or outdoor high voltage resistive load banks are designed and built to be permanently mounted and used for dedicated, on-site testing.
Load banks up to 13.8kV/60Hz and 11kV/50Hz can be supplied either fan forced or naturally ventilated. Using an 11kV load bank directly connected to an 11kV generator or turbine means that a transformer is not required as part of the load bank package and is often a cost-efficient method. Ratings up to 20MW are available.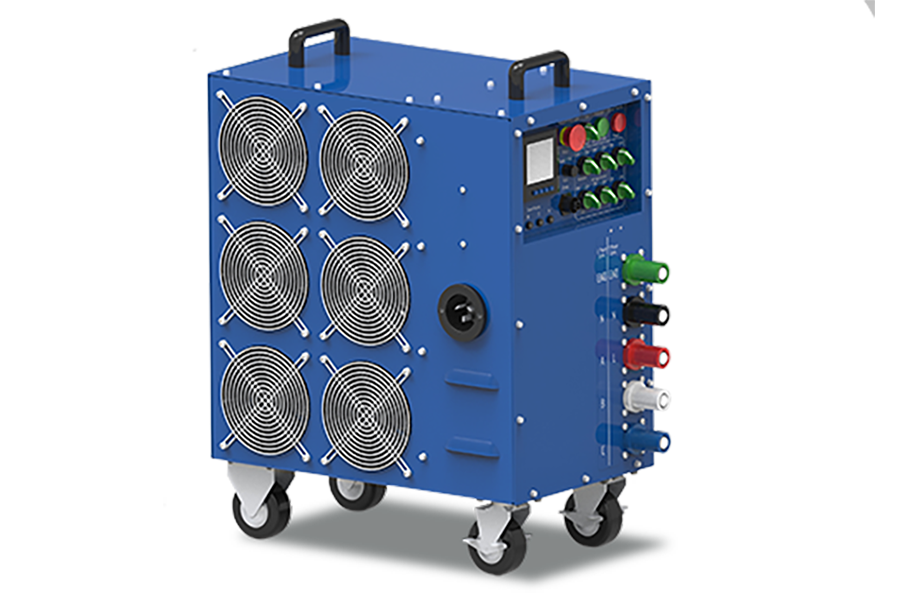 The Fortress Difference
Fortress Resistors has a history of successfully managing large projects and provides value to customers by ensuring we understand the customer's requirements and expectations. We place an equal importance on technical capability, manufacturing to deadlines, and providing documentation and drawings in a concise and timely manner.
Not sure what you're looking for?
Fortress Resistors offer a wide range of products and services and are happy to provide advice to assist you to make the right decisions for your application. If you need help adapting a product to suit your needs, advice on complying with applicable standards, or if you can't find the information you're looking for, send us an enquiry or give us a call. One of our team will get back to you promptly.